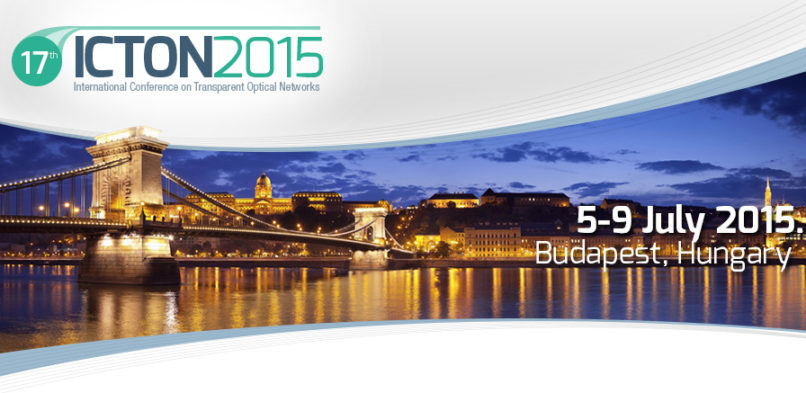 Alberto Gatto and Marco Brunero will present the following talks and posters at the International Conference on Transparent Optical Networks from July 5th to 9th, 2015:
Access II
Tu.A2.4 • WDM PON RSOA-based self-tuning transmitters: An insight from the EU FP7 ERMES project, M. Brunero, P. Parolari, L. Marazzi, M. Martinelli, R. Brenot, A. Maho, S. Barbet, G. Gavioli, G. Parladori, S. Gebrewold, J. Leuthold, F. Saliou, G. Simon, P. Chanclou.
Tu.A2.5 • O-band 12-Gb/s FDM-WDM PON transmission exploiting self-seeding in reflective semiconductor optical amplifiers, A. Gatto, M. Brunero, P. Parolari, P. Martelli, R. Brenot, P. Boffi.
Poster Session
Tu.P.17 • High-capacity optical backplane based on automated assembled standard fiber ribbons, M. Ferrario, A. Gatto, P. Boffi, M. Martinelli, V. Basile, I. Fassi, M. Falcucci, P. Carta, C. Renghini.
Official website: http://www.icton2015.hu/